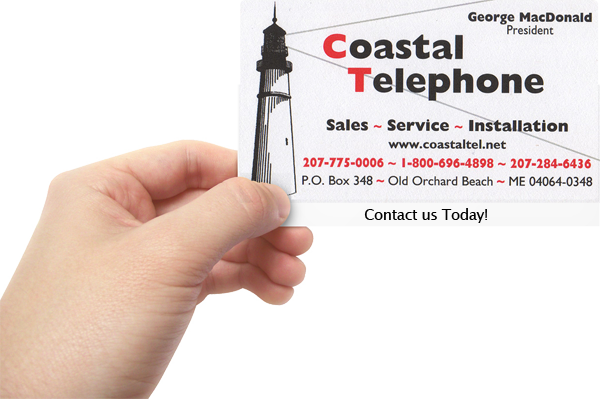 Coastal Telephone Corporation
Coastal Telephone Corp. is based out of Old Orchard Beach, Maine. We provide all types of communication platforms from analog phone systems to VoIP and fiber optics.
Our company was founded in 1984 by George MacDonald. George is knowledgeable in all aspects of telecommunications due to his numerous years of experience in all corners of the industry. George put together a team of professionals to help address a number of telecommunication needs and wants. He quickly established himself as a very loyal and reliable mind for the telecommunication industry.
Coastal Telephone has been serving Maine, New Hampshire since 1984, has now branched throughout New England and down the eastern seaboard . We have witnessed many changes, as you know with technology changing every hour. There are many challenges and questions when first thinking about purchasing a new service or product, but this is why Coastal Telephone was founded. There was a demand for cutting edge communication and Coastal Telephone is proud to supply solutions.
Our Goal
We aim to treat our customers like family, provide quality business communication solutions at an affordable price, and make a reasonable profit.